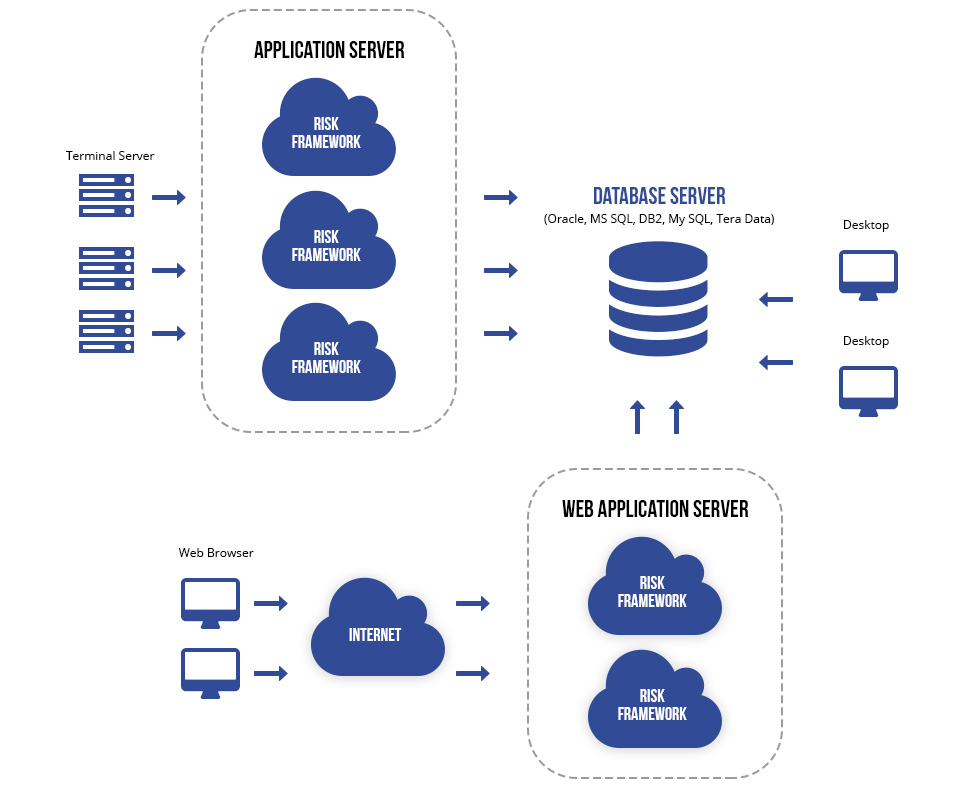 Risk Framework (RFW) is a software platform designed to develop and support a wide range of application cases, including:
Intra Net Terminal Server - Risk Framework instances run in an application server within LAN.
Internet WEB Application Server - Risk Framework instances run in a WEB application server and are accessible via all standard WEB Browser, including tablets and smart phones.
Desk Top Application - every Risk Framework instance is run on a separate computer.
All users on Terminal Servers, WEB Browsers and Desktop are registered into Risk Framework and can access a common data base server within a LAN at same time. This ensures full cooperative work, according to user rights and roles.